Purchase
Relevant Links
- Brilliant clarity. Astounding reach.
- Stills and movies up to 42x zoom
- 16.1 megapixel CMOS processing power
- High-speed continuous shooting
- Built-in GPS and geotagging features
- Full HD (1080p) movies with stereo sound











Where have you been?
Built-in GPS and geotagging features
A long way from home? Switch on the built-in GPS feature and check your progress. As you shoot, your files are geotagged and provide a visual travelogue that pinpoints latitude and longitude. Geotagged photo and movie files integrate with Nikon's my Picturetown® photo sharing site, Google Earth™ and Nikon View NX2™ software. Access all the P510 has to offer on its stunningly vivid, ultra-high-resolution 3-inch LCD monitor.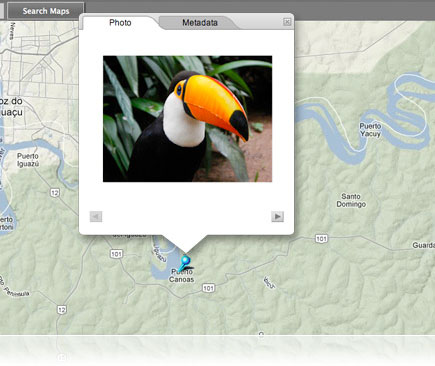 Release:
The COOLPIX P510 will be available in February 2012 for a suggested retail price (SRP) of $429.95* and will be offered in black and red.